How you doin'?
Most of you must have seen the world-famous TV Series, Friends. The witty jokes, the relatable characters, the cleverly-placed guest stars, what's not to like about the show?
1. Seinfeld
Seinfeld is considered one of the greatest sitcoms out there. And with good reason. Seinfeld is a show about a comedian, who gets his material by tackling life's most perplexing, yet often trivial questions with his quirky yet chaotic group of friends in NYC. This show's catchphrases have also made it into pop culture, for example, "No soup for you!". You'll love it.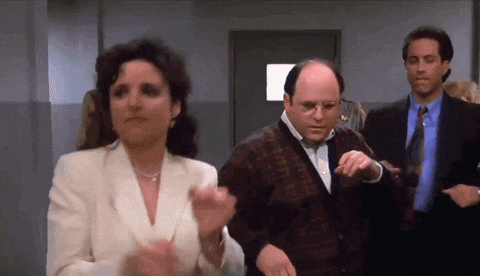 2. How I Met Your Mother
Highly regarded as this generation's Friends, this show will definitely fill that void left behind by the finite number of Friends episodes. One of the cleverest shows out there, the whole show is a flashback, where in 2030, Ted Mosby recounts to his children how he met their mother. There are many things to love about Ted and his gang; Barney, Lily, Marshall, Robin, and the stupid stuff they do in New York. (Are you seeing a pattern here too? ) The Bro-Code, the constant slap-bets, the playbook, Lily and Marshall's relationship, Ted's optimism, his perspective of love, just to name a few.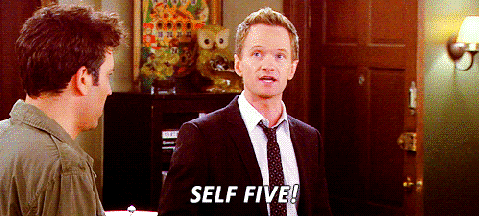 3. Modern Family
Modern Family is a mockumentary-style sitcom that will leave you in splits. The show follows the lives of Jay Pritchett and his family, all of whom live in suburban Los Angeles (phew, finally a show not based in New York). Along with his own family, two of his children are grown up and have families of their own. Following around this family and the crazy antics they get involved in, never gets boring. The jokes on this show can sometimes be so clever and subtle that you can fail to notice them! Each episode has a central theme which connects the 3 families storylines in that episode, always ending with a lesson of some sorts.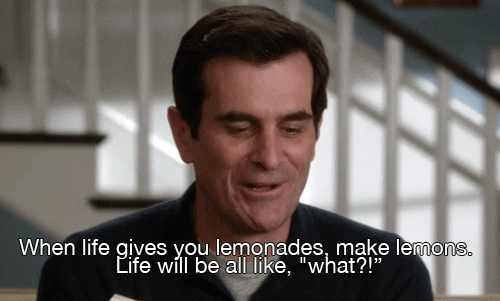 4. Two and a Half Men
Another classic, Two and a Half Men follows the life of Charlie Harper, a jingle-writer who lives a carefree, hedonistic life. Everything turns topsy-turvy when his brother and nephew move in with him. The dialogues, and the sarcasm in them are simply brilliant. This show is a simple one, and doesn't require any effort to watch or keep up with. Perfect for when you're too tired to think.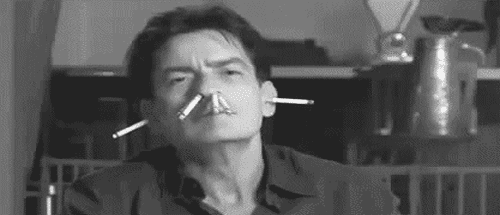 5. The Office
One of the first mockumentary style sitcoms out there, this show is based on a similar British one. A hilarious look into the humorous and sometimes poignant foolishness that plagues the world of 9-to-5. If you work in an office, you'll love this show. If you don't, you still will. The show was filmed on a single-camera setup to make it seem like it was an actual documentary, and as such there's no live audience or laughter tracks, allowing the absurd humor of the show to fully come across.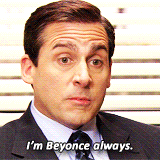 6. Parks and Recreation
Parks and Recreation is like The Office's younger but better sibling. Using the same mockumentary format, this show follows civil servant Leslie Knope and her ambitions as she works in the Parks and Recreation department of the fictional town of Pawnee. Still being nominated for awards even after the show has wrapped up, just goes to show (see what I did there :P) how much of an everlasting impact it has had on comedy television. This show has witty humor, subtle digs at the inefficient workings of governments, and one of the best characters I've seen on television so far, Ron Swanson.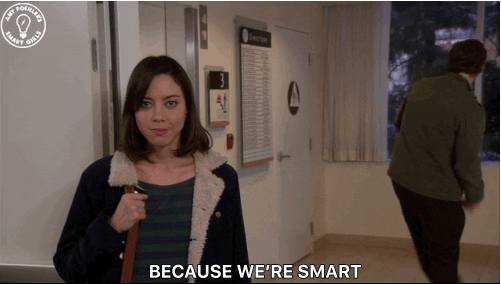 7. Brooklyn Nine-Nine
One of my favourite currently-running shows, this one is a hoot. Brooklyn Nine-Nine follows the adventures of Brooklyn's (ah, you can't escape New York) 99th Precinct. Our main character Jake Peralta is a talented detective, yet a lovable goof, and him along with his team have to deal with a strict, serious, and stern new commanding officer, Captain Raymond Holt. This show features and amazing cast, and each episode promises the perfect mix of crime and comedy.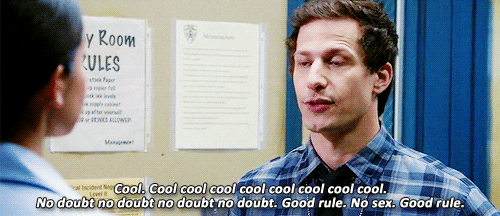 8. That 70s Show
That 70s show is a comedy sitcom, focused on a group of friends, their misadventures, and of course, their coming of age in mid 70s Wisconsin. This show is widely known for jump starting several actors careers. Ashton Kutcher, Mila Kunis, and Laura Prepon all started off on this show. The show perfectly captures the essence of the 70s, all while we get to laugh at Eric and his gang's misfortunes.