Netflix has changed how we view content. We're now the 'hep' gen-next who watch angrezi shows and brag about them at our schools, colleges and workplaces. And undoubtedly, the quality of content coming up on almost every OTT platform is worthy of a standing ovation. Except, we're too lazy to get our behinds off for the writers who wrote these stories slogging their behinds.
Since I'm pretty vocal about mental health issues, and have no qualms in talking about mine, I began bingeing on Netflix like a monster. Diagnosed with clinical depression, and ashamed of myself, I hid myself behind any screen I could find – phone, laptop, tablets, television – anything that would get my mind off reality and take me to a land of fiction where things seemed.. in control.
While I had my own grim reason, not everyone has one to binge watch any TV show on Netflix, Prime, Hotstar or any show on this thriving plethora of entertainment.
All of us are glued to our screens for social media and somehow we think that watching a show is a different thing, we cannot be addicts, right?
A lot of us storytellers watch it for the writing. I started with that intention. However, I was Netflix-shamed as if it were my own Scarlet Letter. Every numpty shamed me for it.
However, I realized that it was not the addiction. I was hiding – from the world, from myself, losing my mind in some stories as they made reality easier.
What made me want to quit is – I used to be a reader. And by that I do not mean an 'avid, voracious reader who reads Chetan Bhagat', but a series of some six books within a week. And I began missing that feeling.
So one day, I did what Monica, Ross, Joey, Chandler and Phoebe made Rachel do – cut her credit card. Well, in my case, cancel my subscription! And boy, oh boy was that a challenge!
So, here's what happened next.
1. Finished a book
This was the biggest motive of me doing so. Believe me, it is easy to say "Main ye sab faltu english shows nahi dekhta / dekhti. Ye Netflix-Fetflix mereko nahi samajh aata" But once you start, it digs its tentacles deep inside you.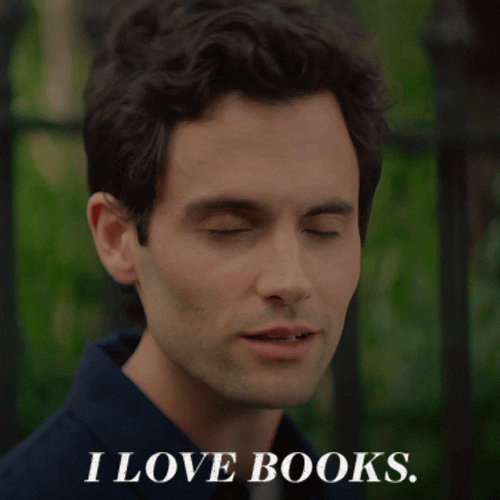 I had not finished a single book in TWO years! And finally finished a Neil Gaiman. Phew! And my fellow writers will understand what this means. The euphoria of finishing a book you had not in years!
2. Reconnected with family
"Ye mummy log WhatsApp pe itne advance kaise ho gaye?" "Ye chaar saal ki bacchi poore YouTube ka post-mortem kar chuki hai?" "Yaar mera bhai hamesha itna jhakaas aadmi tha?"
These were only SOME of the reactions I had once I came out of my screen-confined hermit phase. I mean I actually sat and made puris with Maamis and Chachis and gossiped about kiski beti kisse shaadi kar rahi hai. They could be international news correspondents, had their talents not been wasted on raita banana and failana all day.
3 Gym Jaao! GYM! GYM!
I said that how Zohra Sehgal tells Amitabh Bacchan in Cheeni Kum. and well he finds Tabu only a day later. Apna naseeb sirf muscle bana ke broadcast karneka hai. But well, atleast I became a healthier person and not looked like a sloth out of a decade of hibernation.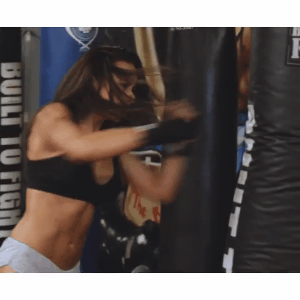 Downside: Yaar ye rishte waali aunty log zombie hai kya? Dimaag kha kha ke peecha nahi chhodti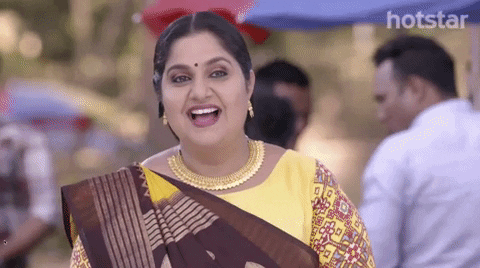 4. Money spent into an extra plate of Chicken Biryani and Galouti Kebab
Paisa bada bachta hai! NOT KIDDING!
Yes, it does not seem like a lot, but for someone who's unemployed but really loves watching new shows and following their writers, it did not mean anything. I mean I would gladly lutaao my entire jaydaad to watch Mofatt-Gatiss, Duffer brothers, Sera Gamble / Caroline Kepnes, Charlie Brooker or Shonda Rhimes present their best mind-bending stories.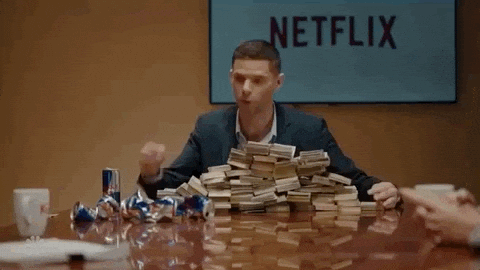 However, taking a sabbatical from Netflix was really not that bad an idea because despite the withdrawal symptoms, it actually saved a lot of money, and I began to cook again!
5. Slept my 'hind off
Sleep is important. Dark circles are a curse to humanity. Sleep is the biggest bae. So screw Valentine's, screw re-watching Kissing Booth for the gazillionth time and screw fantasizing about Penn Badgley.
I slept and woke up feeling so fresh it was nothing compared to the mainstream Netflix and Chill.
New Motto: Sleep Before Sleaze.